Digital Signage for Corporate
Improve employee engagement with digital signage in the corporate sector.
Why WBIT Digital Signage for corporate signage?
Engaging and communicating with employees is vital in the corporate sector. Digital Signage is a powerful tool to help you:

Improve Internal Communications
Help internal communications teams deliver important and timely information to all employees without adding to the issue of email overload. Reach and engage all employees with effectively digital signage communications.

Reduce Spend on Printed Materials

Improve Employee & Visitor Safety
Deliver important and timely safety information and reminders to employees and visitors to your business on digital displays in high traffic areas.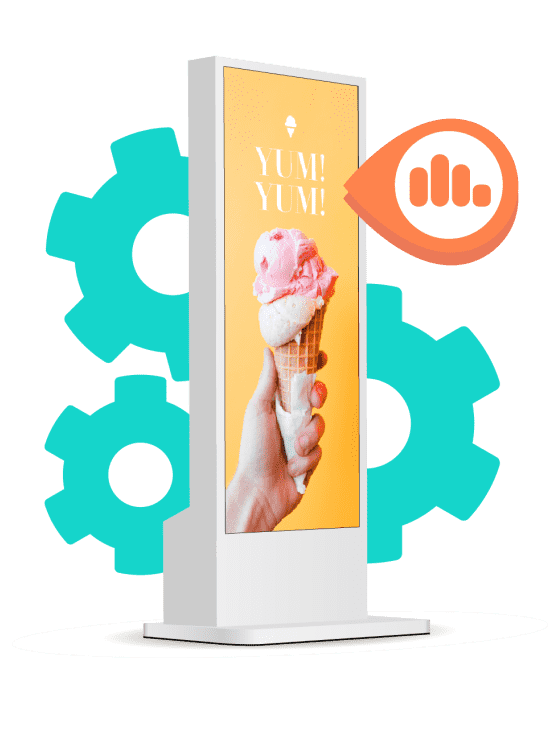 Professional
Any Player supported

Cloud Hosting Included

1 GB Storage

4 GB Bandwidth

Help Desk Support

Priority Support
Business
Any Player supported

Cloud Hosting Included

1.5GB Storage

6GB Bandwidth

Help Desk Support

Priority Support
Enterprise
Any Player supported

Cloud Hosting Included

2GB Storage

8GB Bandwidth

Help Desk Support

Priority Support
Businesses are evolving constantly and Digital Signage Software needs to offer:
Cost effective software licences
Adaptability to changing business requirements
A variety of integration options
Options for using existing infrastructure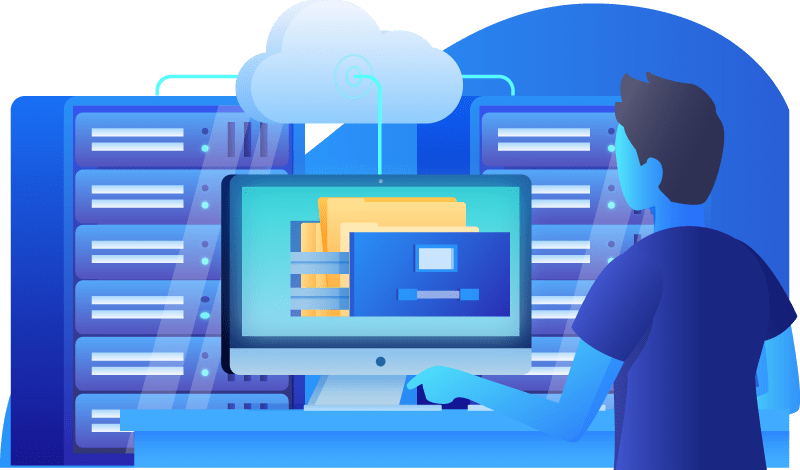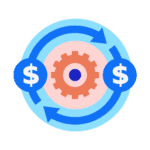 Competitively priced plans. Monthly or Yearly Terms. Cancel anytime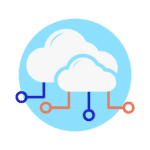 Cloud Hosting
Competitively priced plans. Monthly or Yearly Terms. Cancel anytime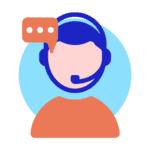 Excellent Tech Support
Access to Top rated Community and Helpdesk Support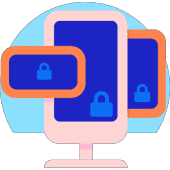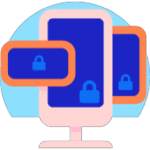 Safe & Secure
No shared CMS instances on WBIT
Digital Signage
in the Cloud, so your data is safe, secure and private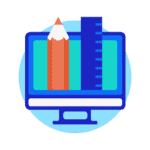 Web CMS
Create and Schedule your display content from wherever you are, on desktop or tablet.
Almost all businesses face a common challenge of distributing timely internal communication to their employees, irrespective of their location. Using a corporate digital signage solution, it is easy to distribute information in real-time to visitors and employees; located in different sections of a building or even across multiple locations worldwide.
Effectively communicating with members of an organization, whether they are employees or visitors is successful internal communication. A successful internal communication strategy includes timely and precise communication to the message recipients, in a manner that is easily accessible and visible to them. Digital signage is a medium that can be installed at multiple focal points within a business environment and will make sure that all participants are aware of the internal announcements.
The digital signage internal communications could cover both corporate and general interest topics with the goal of providing a stimulating viewer experience and not just a drab all-business tool. The general messages could include live news, weather and or topics that may interest the organizations audience.
In certain organizations, it is a mandatory requirement to provide internal communication, such as workers rights to be informed and consulted (in Europe). Engaging internal communication is also a way to involve employees by displaying information and asking for feedback and comments with a view to improve overall productivity. Simply put, a good digital signage internal communication is a dialogue process between employers and employees.
Studies by expert management organizations and specialized internal communication entities find that communicating with employees is an effective method of stimulating more involvement with personnel and subsequently building an inclination of the employee to come to work and be a part of the organization, with a positive attitude.
Advantages of Corporate Digital Signage using Wired Byte IT Solutions – Wired Signage
Setup content and playlist easily from a single Dashboard and manage multiple screens remotely

 

Show internal communication repeatedly, to make sure that the employee has received the announcement
Over 800 customizable templates to create attractive display content
Manage scheduling including automatically turning screens ON / OFF at pre-determined times
Simultaneously display LIVE Weather and News (in the scrolling banner) to grab viewers attention periodically
How Corporate Digital Signage helps:
Alert visitors and employees of emergency information
Create a strong corporate culture and brand identity
Digital menu board for different times of day using dayparting
Display health and safety messages
Generate enthusiasm among your employees
Highlight products and solutions
Keep track of sales, production and internal analytics
Manage employee training
Show functions, events, daily schedules and other internal communication
Wayfinding for visitors
Sign Up today !
We're all used to seeing digital signage and a location without a sign is starting to stand out! Wired Signage is a low-cost, high performance solution to launch your signage needs into new heights! Digital Signage content is now so much more than just fixed images and text and with Wired Signage you can transform your designs simply and quickly by integrating third party content to give a personalized experience.